Certificates
Limited by website uploading format, product patents and other privacy issues, if you have questions about our product certificates & testing reports, please contact our team members to send them privately.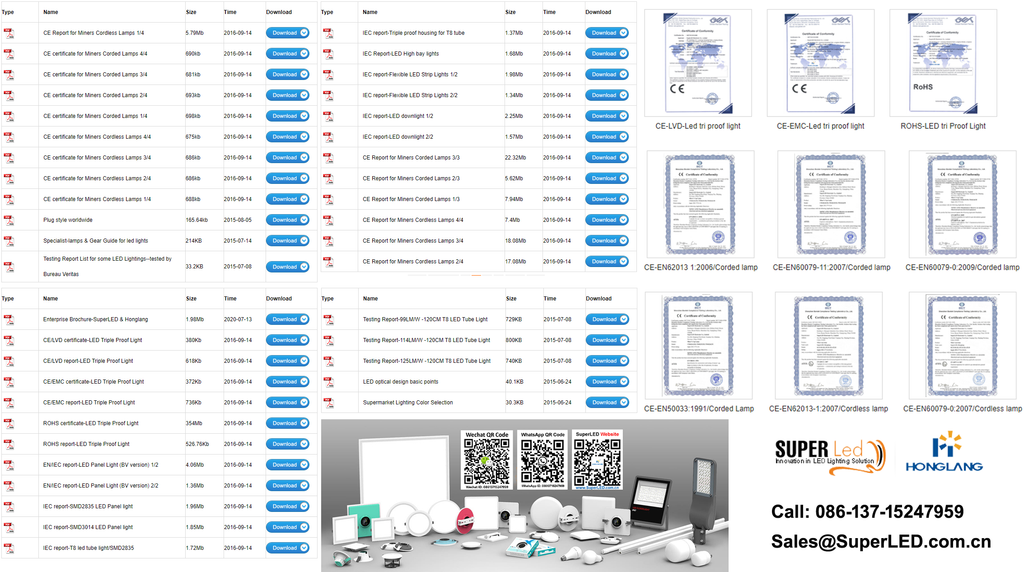 WE OFFER ALL-WEATHER SERVICE AND YOUR QUESTIONS TO INFO@SUPERLED.COM.CN WILL BE ANSWERED WITHIN 24 HOURS.
 Welcome to send us your inquiry here:
24/7 Lighting Service
Our team is always available to answer any questions you may have. Leave your contact information here, we will be happy to answer your questions within 24hours.